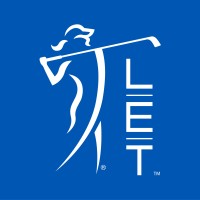 Ladies Golf, especially in Europe, has some what suffered over the past few years, with events struggling to run, lack of sponsors and poor coverage of the ladies golf events. This year though, it looks like things might be a little different …
Following on from last years progress of a joint venture between the Ladies European Tour (LET) and Ladies Professional Golf Association (LPGA), the LET have announced their 2021 schedule and the season is set to be a sparkler with over 27 events scheduled in 19 different countries. In addition to this, the season's prize fund is a record-breaking 19 million Euros for the players. In my opinion, this really should help put Ladies Golf on the map; more events to watch both live (hopefully with COVID friendly spectator numbers) and through various TV broadcasters. Please click on the LET Logo above to read a detailed article on the topic.
In addition to the enhanced schedule, the LET have also recently announced a new Official Partnership with Titleist for the next 3 years. Last year a relationship was formed, but as a brand, Titleist "#1 ball in golf", are committed to supporting women's golf and I have no doubt will help to raise the ladies game in line with the LET's aim. See quote below from the LET CEO, courtesy of the LET website:
Alexandra Armas, Ladies European Tour, CEO, said: "Titleist is committed to supporting the women's game on all levels and we are delighted to welcome such a prestigious brand to the LET family as an 'Official Partner'. It is really exciting when relationships like this flourish and together with Titleist, I am confident that we can continue to 'Raise Our Game' and deliver an outstanding season for our members." 
Ladies Golf in 2021 seems like it is set for an exciting year ahead – watch this space!