Feb 2021
Prior to meeting Sian I was off 21 and in 12 months I have come down 7 shots. Sian has helped me with every part of my swing to make it more consistent and to build up my overall swing speed.
She has helped me feel the club come down on a better plane as I would often get the club stuck behind me and push the ball to the right.
During the lockdowns, CoachNow has been a great help as I can send videos of my swing to Sian and she will send a voice recording back over the video detailing issues and how to fix them.
I really enjoy having Sian as my coach.
Feb 2021
Sian has been my coach for coming up to 3 years and since having her as my coach I feel that my short game and course management has improved massively.
I have also learnt how to look at shots differently on the course, for example depending on how the lie is may affect my club choice and therefore the type of shot. 
Thank you!
Sian's coaching has introduced me to the essential fundamentals of the game.  My balance and timing has improved, resulting in better ball striking and scoring.  Her instructions are clear and uncomplicated, and I find the follow up videos and emphasis points helpful.  I would thoroughly endorse Sian's methods and delivery, which has made golf a much more enjoyable experience.
I have been successful in reducing my handicap by seven shots following four one to one lessons with Sian in 2014.  I have benefited from both the tuition in the range and also feedback in the video analysis and summary sent via email after each lesson. Sian is encouraging and happy to help in the development of my game.
When I first started having lessons from Sian, my handicap was 16.  I struggled with distance, especially off the tee, as my common shot shape was a big slice.  6 months later after 6 lessons, I was playing off 11 and had gained some distance through reducing my slice (it is a slight fade now which I like!).  Sian is very approachable and is always interested in my performances which is nice.  Her way of teaching golf is clear and very simple, giving easy to understand explanations alongside practical drills, which makes my practice easier.
Sian taught me about course management and how to play to my strengths; use my handicap on the difficult holes, and stay out of trouble.  Since taking up lessons with Sian, I have won 2 consecutive summer leagues, 2013 and 2014, also the Presidents Club Cup and The Machynys Mixed Open.  I have also enjoyed representing the club in the Dyfed league.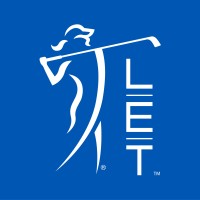 Ladies Golf, especially in Europe, has some what suffered over the past few years, with events struggling to run, lack of sponsors and poor coverage of the ladies golf events. This year though, it looks like things might be a little different …
Following on from last years progress of a joint venture between the Ladies European Tour (LET) and Ladies Professional Golf Association (LPGA), the LET have announced their 2021 schedule and the season is set to be a sparkler with over 27 events scheduled in 19 different countries. In addition to this, the season's prize fund is a record-breaking 19 million Euros for the players. In my opinion, this really should help put Ladies Golf on the map; more events to watch both live (hopefully with COVID friendly spectator numbers) and through various TV broadcasters. Please click on the LET Logo above to read a detailed article on the topic.
In addition to the enhanced schedule, the LET have also recently announced a new Official Partnership with Titleist for the next 3 years. Last year a relationship was formed, but as a brand, Titleist "#1 ball in golf", are committed to supporting women's golf and I have no doubt will help to raise the ladies game in line with the LET's aim. See quote below from the LET CEO, courtesy of the LET website:
Alexandra Armas, Ladies European Tour, CEO, said: "Titleist is committed to supporting the women's game on all levels and we are delighted to welcome such a prestigious brand to the LET family as an 'Official Partner'. It is really exciting when relationships like this flourish and together with Titleist, I am confident that we can continue to 'Raise Our Game' and deliver an outstanding season for our members." 
Ladies Golf in 2021 seems like it is set for an exciting year ahead – watch this space!